While many industries are pushing to make workplaces more respectful and inclusive, the financial sector still lags behind. Accounts of toxic behavior including harassment and discrimination still regularly appear in industry headlines. The pace of change in finance feels slow. Why is that? How can we step up rate of change? 
On Wednesday, June 30th, we'll be making available the free, recorded version of the one hour webinar on fresh new ways to accelerate positive workplace culture change in finance.
Industry change maker Lee Stowell will be sharing new strategies for creating (and maybe even incentivizing) a more respectful and equitable financial industry overall.... and attracting more business in the process.  
To receive a link to the recorded version of the webinar, check back here June 30th or register to receive a link by email. 
Featured Speaker: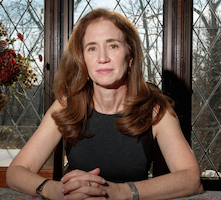 Lee Stowell
Former broker Lee Stowell made headlines in 2019 when she began publicly discussing her workplace experiences at Cantor Fitzgerald. Since then, she's become an industry change maker and frequent spokesperson about corporate policies that inadvertently contribute to hostile workplaces. Her story has appeared in Bloomberg, Vanity Fair, and Forbes.
Event Host: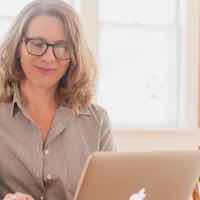 Shannon Coulter
Shannon is founder of Grab Your Wallet, a community of people flexing their economic power to promote a more just, equitable world. She's been profiled by The New York Times, The Washington Post, and The Chicago Tribune. Shannon also co-leads Force the Issue, a campaign aimed at getting publicly traded companies to drop the pre-Me Too era practice of forced arbitration for sexual harassment claims. Since September 2019, Force the Issue has gotten more than 400 companies on the record as not using the practice.
Photo of Lee Stowell by Eva O'Leary
Photo of Shannon Coulter by Casey Fatchett